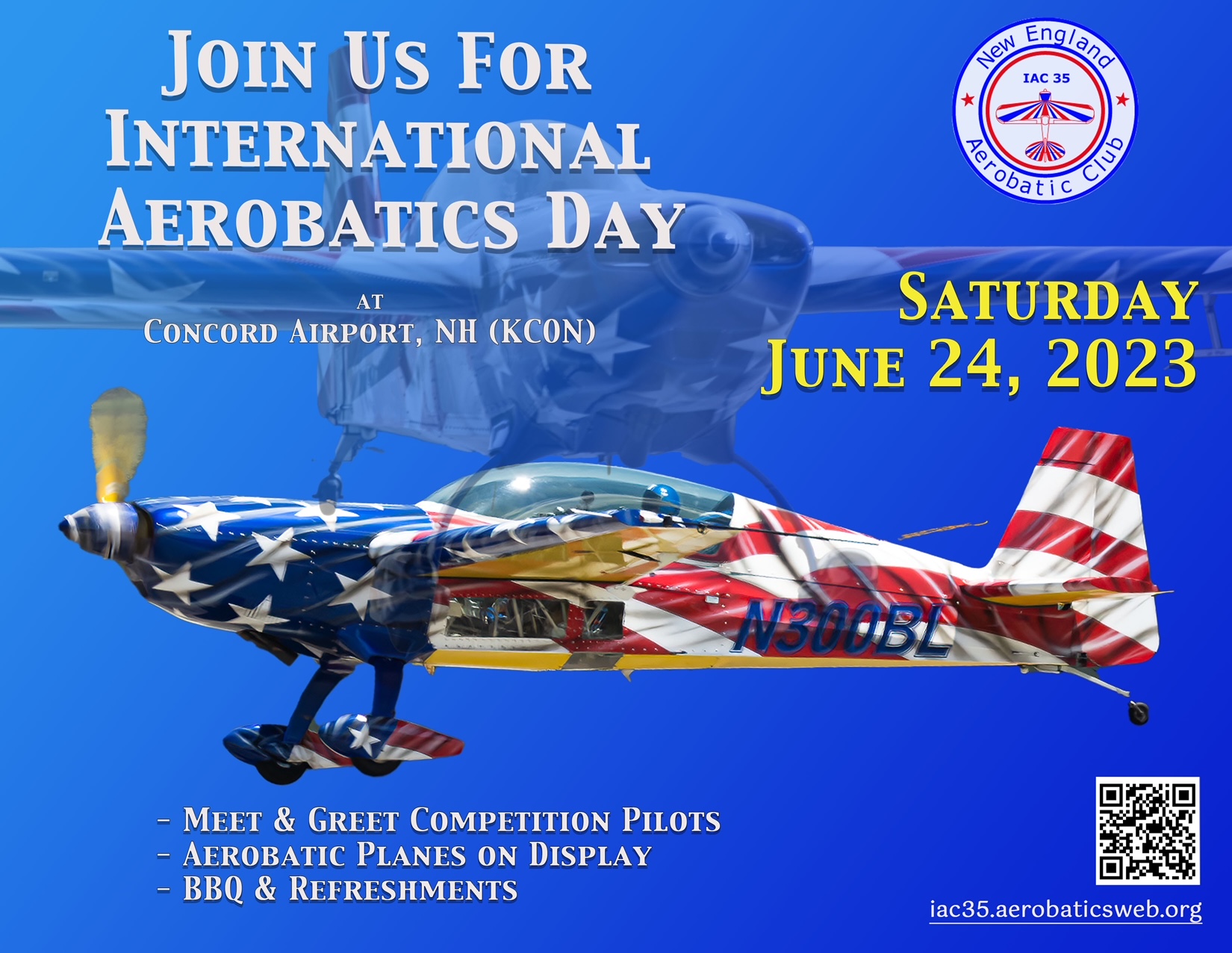 Come celebrate International Aerobatics Day with IAC Chapter 35 at the Concord Airport (KCON), 71 Airport Rd, Concord, New Hampshire!
Join us for a barbeque and refreshments. Take this opportunity to see aerobatic planes on display and meet active aerobatic and competition pilots who would love to talk to you about the sport. See how easy it is to get started!
All pilots and the public are welcome to visit.
Weather permitting we will have a Practice Day. Pilots who participate in the practice box must be IAC members.
See our Facebook Event Link
Dates and Times
Saturday, June 24, 2023 - 04:00 - Saturday, June 24, 2023 - 10:00