Listen in on EAA Webinars Given by IAC Members!
The IAC has been providing speakers to present material online for the EAA webinar series since June 2011.  IAC member involvement in the EAA webinars brings added value to the EAA webinar series as a club, sharing valuable information about unusual attitude flying and gaining some exposure for the IAC as part of the EAA.
Listen in today!
Upcoming EAA Webinars
Supported by Aircraft Spruce & Specialty Co.
Interested in being a Webinar speaker? For more information please contact:
Lorrie Penner, IAC Executive Director execdir [at] iac.org
---
---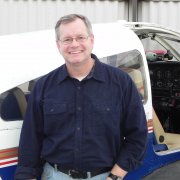 Avoiding the Base to Final Turn Accident
9-16-2016  - Gordon Penner, Master CFI-Aerobatics and FAA Gold Seal Instructor,
presents simple and clear explanations of the elements leading up to a base to
final stall/spin accident. He will highlight how to recognize and stop these elements,
and discuss the true nature of stalls and spins that most pilots have not been taught.
Webinar Archive Link: http://bcove.me/mc50cup1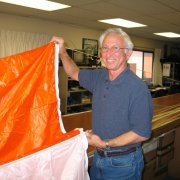 Emergency Bailout Procedures
  May 22, 2015 - Allen Silver speaks on all aspects of a bailout including
  mental attitude, preflight prep, how to get out of your aircraft, deploy your
  parachute, land safely back on earth, and other steps you can take to
  increase your changes of surviving a bailout.
  Webinar Archive Link: http://bcove.me/8kybf9yh
  Basic Recreational Aerobatics
  September, 24, 2014
  How to do safe, gentle aerobatics whether your aircraft
  has an inverted fuel/oil system or not.
  Webinar with Gordon Penner, MCFI-A.
  EAA webinar Archives: http://bcove.me/jmlsf6kv
 
  How to get your own Aerobatic Practice Area (APA)
  Listen in as Darren Pleasance discusses the necessary steps to apply for
  an APA or contest waiver. Darren is the IAC's Government Relations
  Representative for the US Western Region.
  Listen in at the EAA Webinar Archives: http://bcove.me/rd7lpw1f
   "Upset Prevention & Recovery Training:
   All-Attitude Flying Goes Mainstream"
   June 25, 2014 - Loss of Control In-flight (LOC-I), has become the greatest
   cause of fatal accident in all classes of aviation.  Randy Brooks discusses
   Upset Prevention and Recovery Training.  Listen in to hear how the world of
   aviation in general and Sport Aerobatics in particular could be changed by
   future requirements for all Commercial Pilots to experience more
   comprehensive training in three-dimensional flight.
   Webinar Archive Link: http://bcove.me/9691v03o
  Aerobatics - Getting Started
  April 16, 2014 - Three time U.S. National Aerobatic Champion Patty Wagstaff
  discusses a wide variety of topics including; finding an instructor, aerobatic
  capable airplanes, various disciplines within aerobatics, challenges, and a
  variety of aerobatic maneuvers.
 
  Webinar Archive Link: http://bcove.me/5zb1arln
  Competition Aerobatics -
  Moving up from Sportsman to Intermediate
 February 25, 2014 - Weston Liu helps guide you in determining when to 
 move up from the Sportsman to Intermediate aerobatic competition category. 
 Tips on evaluating competency will be presented and how to assess your 
 preparedness.
 Aerobatic Skills Assessment: HERE  
 Webinar Archive Link: http://bcove.me/3fe3yndt
 
 
  Maneuvering Safely - Avoiding Loss of Control    
  January 15, 2014 - Gordon Penner talks about how the flight controls
  really work, practical turn knowledge, coordination and
  coordination exercises, and Stall/Spin avoidance.
   Webinar Archive Link: http://bcove.me/gym9u57e
  Don't Let Fear Stall Your Flying
  September 12, 2012 - Join Chelsea Stein Engberg as she explains
  that many pilots have an underlying fear of stalls, spins and loss of control. 
  Come learn more about stalls, spins and the psychology of loss of control
  accidents and how these issues can be counteracted.
  Webinar Archive link: http://bcove.me/tng4gitx
   Stick and Rudder Exercises to Improve Your Flying
  August 16, 2012 - Jim Taylor shares some exercises that the average pilot
  can do to improve flying skills, how practicing coordinated & uncoordinated  
  flight can make you a better pilot. Dutch rolls, skidded flat turns, etc, when
  practiced, will improve your flying.
 
  Webinar Archive Link: http://bcove.me/2ruebc7m
   Aircraft Control in Spins
   July 12, 2012 - Ben Freelove gives a detailed look at how control inputs
   affect spin characteristics.  The real science behind the aerodynamics of
   autorotation.
   Webinar Archive Link: http://bcove.me/qzjqplrv
   12 Myths about Stalls and Spins- Letting the Facts Fly    
   March 15, 2012 - Rich Stowell dispels a "dirty dozen" common myths that
   unfortunately continue to be perpetuated during flight training. Do slow
   speeds really lead to stalling? Are slips really as dangerous as skids? Get
   the facts on these and more!
  Webinar Archive Link: http://bcove.me/uuddc7ao
 
   Airspace and Communication Essentials
   December 9, 2011 - Presenter: Don Weaver, COO and Chief Pilot, Optimal
   Aircraft.   How not to get hurt, not violate regs and not be that pain to talk to.
   Webinar Archive Link: http://bcove.me/e778jcjb
   First Flight
   November 17, 2011 - Presenter: Johnny White. Maintenance information on
   your homebuilt, plus advice, recommendations and precautions for preparing
   for the first flight in your home built aircraft.
   Webinar Archive Link: http://bcove.me/2szi7l5q