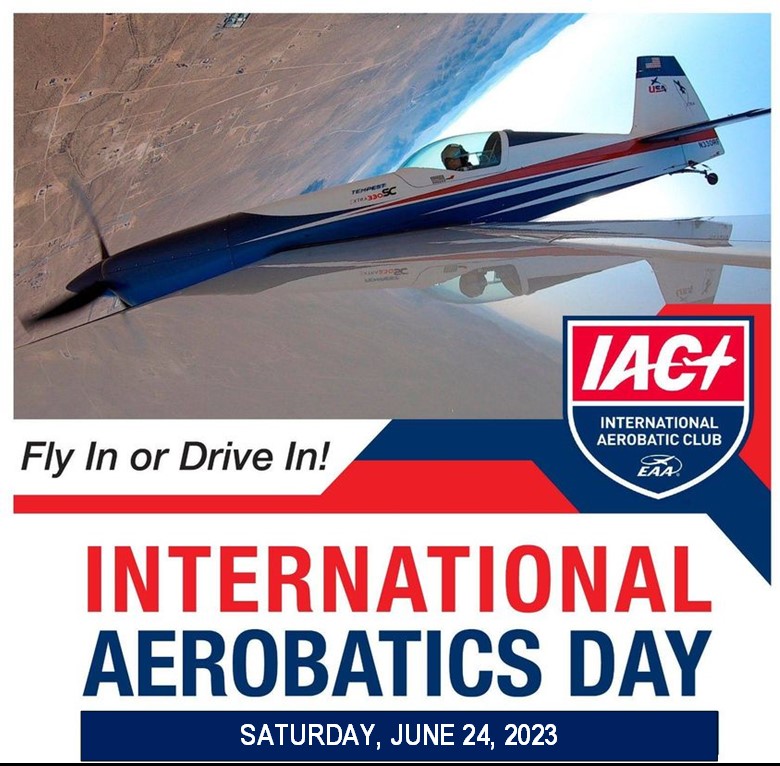 IAC chapter 26, will be celebrating International Aerobatics Day with a practice day for all IAC members in the greater Southern California area.
WHERE: General William J. Fox Airfield (KWJF) Lancaster, California.
Join chapter 26 for this fun day of practice and comradery. Practice starts at 0800 PDT and goes until it gets too hot in the desert heat. If you are new to the IAC and just want to come out, meet people and maybe fly in the box, please do. This event is not limited to only competition pilots. 
The event is open to the public and all SoCal pilots are welcome to fly in. Mingle with aerobatic pilots who are happy to answer your questions about everything aerobatic related.
We will have a group lunch at Foxy's Landing after the flying. Transient parking is in front of the terminal.
For questions, contact Susan Bell at pres@iacchapter26.org 
Visit us on Facebook: https://www.facebook.com/IACChapter26.  
Dates and Times
Saturday, June 24, 2023 - 02:00 - Saturday, June 24, 2023 - 07:00