Congratulations to Team USA for their overall second-place standing at WAAC in Poland. We are all proud of you. And congratulations go out to Craig Gifford for his Silver in the Free Known program.
The championship started off slow with a couple of days of wind, then rain. The team spent some time brainstorming on their Unknown figure submission and strategizing while they waited out the weather.  The team started off strong in the first round of the Free Known with four of the team members in the top 15 places and Craig finishing with his second place Sliver finish in that flight.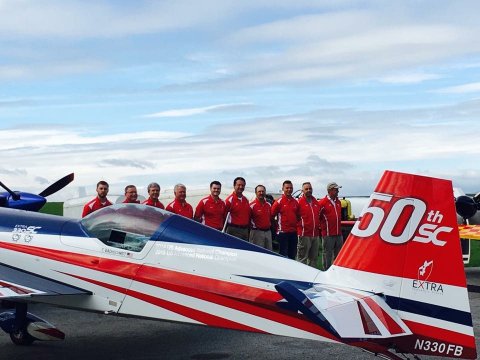 During the first Free Unknown four of the USA Team stayed in the top 20.  More rain ensued before the second Free Unknown resulting in another delay and the flying resumed on the next to last day of the championship. On the last day of flying the second Free Unknown five of the USA team members stayed in the top 20.  There were a total of 55 competitors.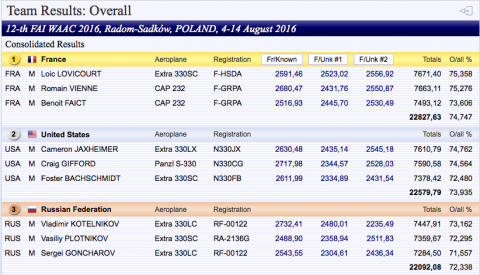 Congratulations to the team! Wishing you a safe journey home.
CIVA results pages: http://www.civa-results.com/2016/WAAC16/indexpage.htm