We are very excited to share news of a newly redesigned IAC website. The new site will bring an improved look for the IAC with an enhanced, user-friendly and mobile-inclusive design, making it easier to find what you're looking for.
Update: We have experienced a delay in moving all of the IAC website content to the new website. At this time there is no longer a hard launch date, but will likely be in the next couple of weeks.
Good news: During initial launch we were expecting to have members change their password. That is no longer the case. There was a plugin that allowed the login process to be exactly the same as the old site.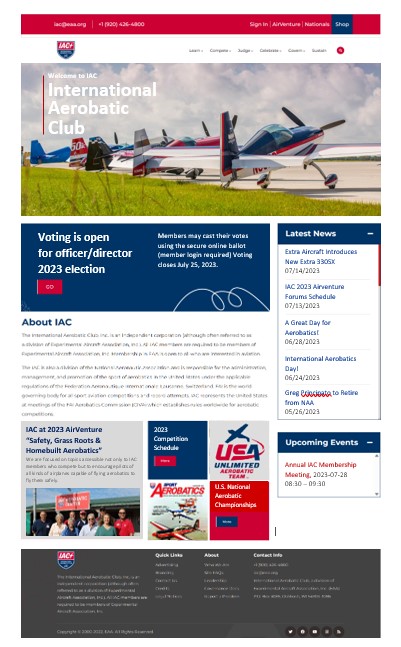 While this is a fresh face there are many things that will remain familiar, such as the IAC contest database, contest pre-registration, and integration with the JaSPer scoring program to name a few. The overall look and navigation will be refreshed and improved to provide better support for all devices. We are confident the improvements will make your online experience more enjoyable.
The IAC website team, composed of DJ Molny, Brennon York, Jim Bourke and Lorrie Penner, have been busy since June 2022. Initial work was done with Ameex through the discovery process and onto the design and technical needs of the IAC website. A testing period began in October 2022 and the project recently entered into the final wrap up stages with Perficient, who took over from Ameex.