Contest report from the U.S. Advanced Aerobatic Glider Team - the first official contest day, July 26, is in the books for the World Advanced Glider Aerobatic Championships in Torun, Poland.
The opening ceremonies were last night (July 25), which were attended by all contest competitors, FAI & contest officials, and local leaders.
All team members were able to complete their free/known programs. Results were mixed but overall, very positive. Patience was the name of the game today as low clouds were a problem in the box throughout the day.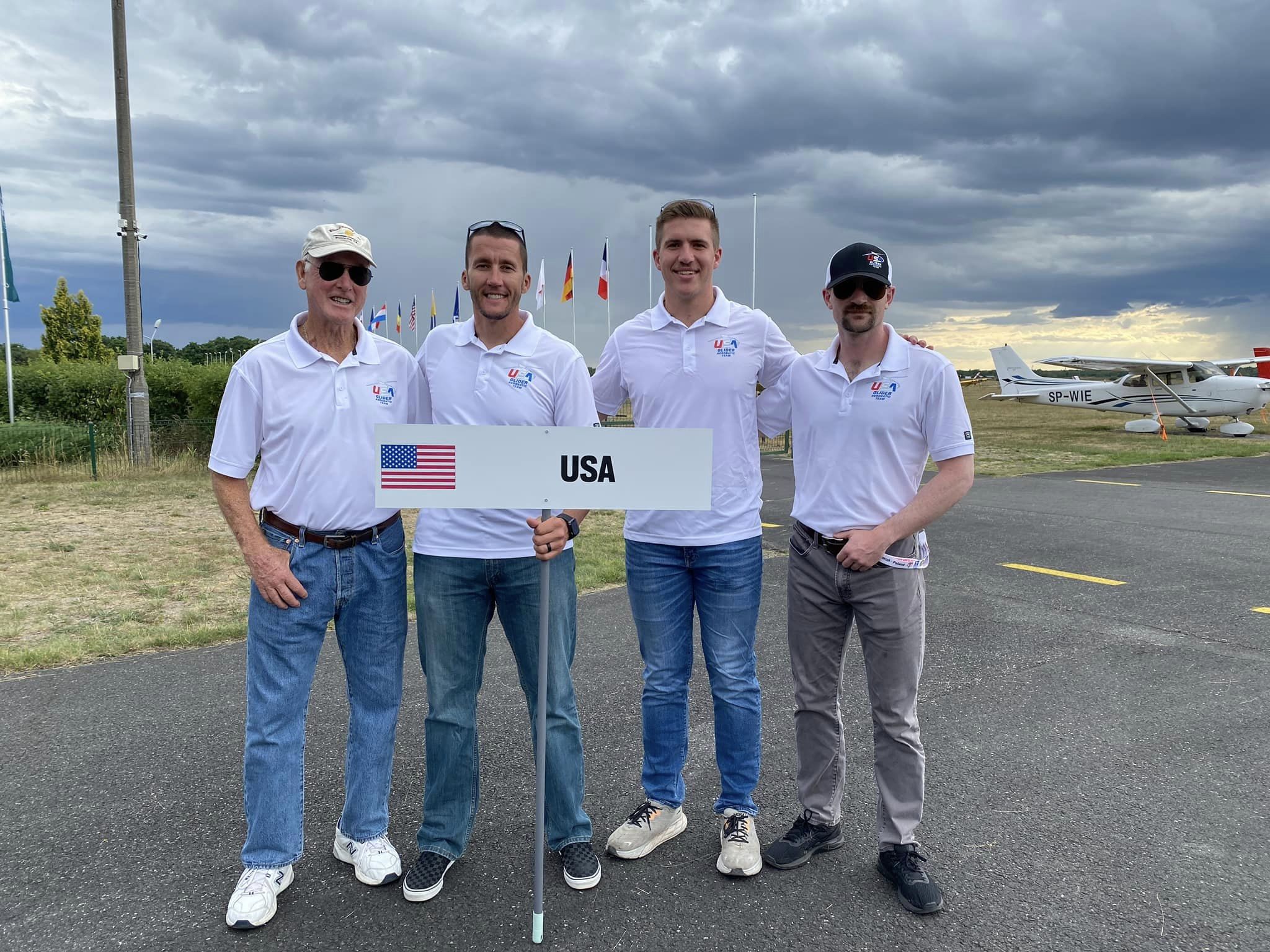 Figure selection was completed for tomorrows first of 5 potential unknowns and the Unknown 1 was published by the contest jury. These contests are a marathon, not a sprint, and team USA is feeling strong and prepared.
Team members right are: (L to R) Mallory Lynch, Shad Coulson, Andrew Dever and Joe Gerner.