Clinton Alexander McHenry, Jr. died peacefully in Belle Glade, FL on April 14, 2023 at the age of 96. Clint is survived by his children, Karen Stephens (John), Jon, and Leigh Woodham (Brent), grandchildren Clint McHenry IV, Jeffrey Woodham (Jeffrey Pierce), David Woodham, and Kimberly Clark (Chris). He was preceded in death by his wife Marcia Roeding McHenry, son Clinton Alexander McHenry III, parents Clinton Alexander McHenry and Anna Lowry McHenry, and grandson Luke Woodham.
Clint was born on June 19, 1926 in Berwick, PA. He moved frequently as a child but considered Waynesboro, VA his hometown as that is where he went to high school, learned to fly, and developed an early interest in aerobatics. He soloed at age 16 and earned his private pilot license before age 18, when he enlisted in the US Army Air Corps as an aviation cadet.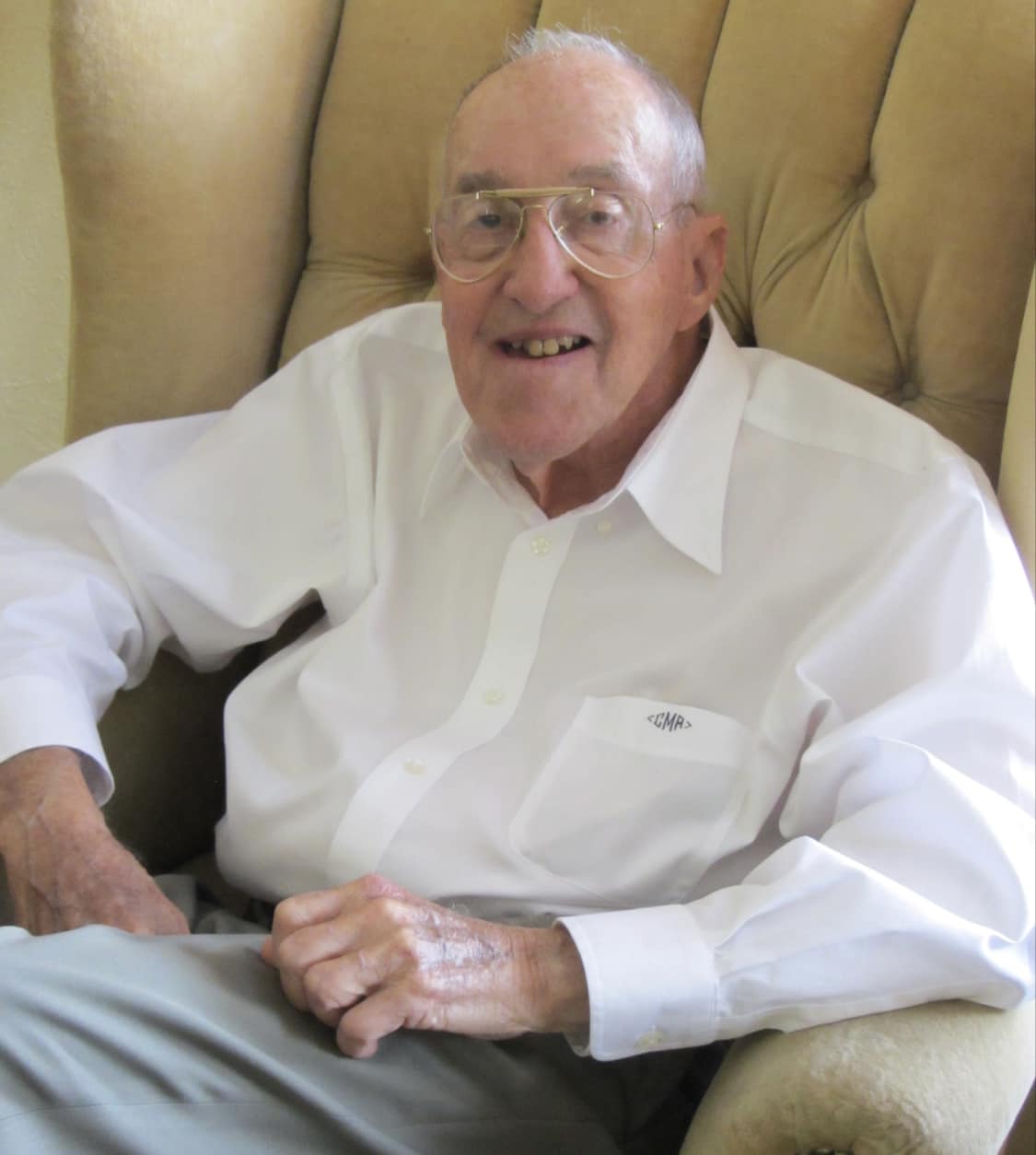 His military service ended alongside the war's end in 1945, and he attended the University of Virginia on the GI Bill. He majored in economics, baseball, golf, and partying and not necessarily in that order. He was a member of the golf and baseball teams, Theta Delta Chi Fraternity, and the Eli Banana Ribbon Society.
After college, he became the golf pro at Waynesboro Country Club and, in 1951, was hired as a pilot by Eastern Air Lines. While based in New Orleans, he met a beautiful Eastern stewardess named Marcia Roeding, and they were married 6 months later, in 1953. After more than a decade in New Orleans, during which their four children were born, they spent three years in Fairfax, VA before settling in Boca Raton, FL. Following retirement, Clint & Marcia lived in New Smyrna Beach, FL for 25 years before moving to John Knox Village in Orange City, FL in 2016. Following Marcia's death in 2017, Clint spent the last six years of his life with his daughter Leigh and her husband Brent, in Belle Glade, FL. Together, they attended countless Miami Marlins games with family, friends and caregivers.
In the early 1970s, Clint's love of aerobatics led him to purchase his first aerobatic airplane and he began to learn everything he could about the sport. He excelled quickly, and in 1972, became the first person to win all nine of the International Aerobatic Club (IAC) aerobatic achievement awards. By 1973, he earned his first position as a member of the US Aerobatic team, something he would accomplish eight times, winning gold silver and bronze medals across several world aerobatic championships. He was inducted into the IAC Aerobatic Hall of Fame in 1993 and was later invited to speak at the Smithsonian National Air & Space Museum, where some of Clint's logbooks, photographs, magazine covers, and correspondence are archived.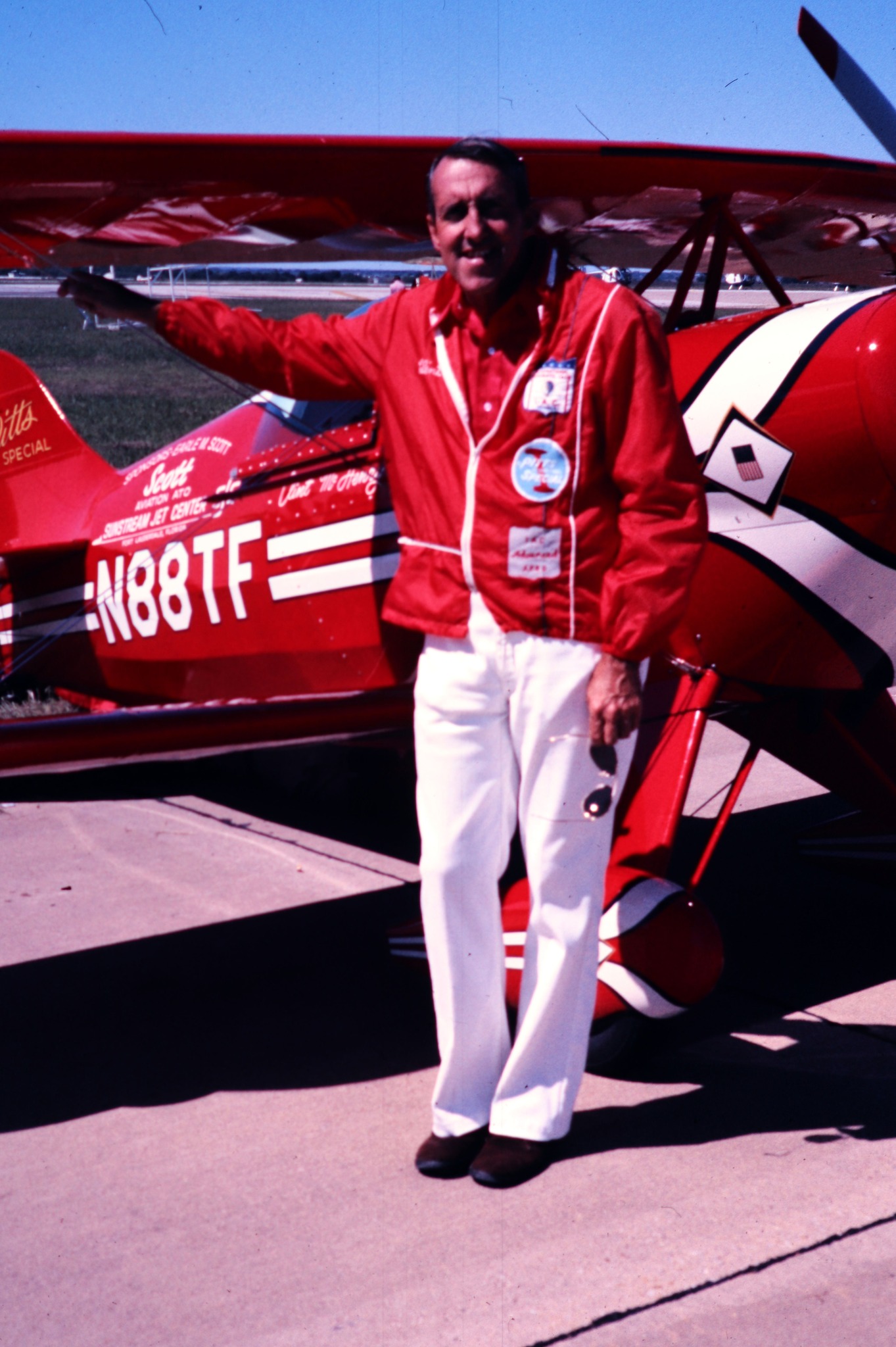 Clint was a true renaissance man. Everything he accomplished was done with artistry and perfection. He didn't just play baseball; he was offered a spot to go to spring training with the Brooklyn Dodgers after his freshman year in college. He didn't just play golf; he won the club championship at every country club he ever joined (and the city championship, too). He didn't just fly; he became the US National Champion three times and earned the nickname "Mr. Nice Guy" for his warm and generous nature in helping and teaching other pilots while loving his career as an airline captain. And he didn't just play baseball, golf, and fly; he was a self-taught architect and artist and designed every house our family ever had except for one.
Above all Clint's accomplishments, his greatest joy was 63+ years of marriage and his four children and five grandchildren. He was a great storyteller with a quick wit and wonderful sense of humor. He was a loving and supportive husband, father and grandfather who encouraged and inspired each of us.
After 96 years and ten months, he died the way he did everything in his life…perfectly.
More information about his life can be found online by searching "Clint McHenry pilot."
Clint's Celebration of Life with be held at Community United Methodist Church in Belle Glade on Saturday, April 22 with visitation at 10:00 am and the service at 11:00 am. Pastor David Charlton will be officiating.
In lieu of flowers, donations may be made to the International Aerobatic Club (IAC) Foundation to support the USA Aerobatic Team at www.iac.org or the Experimental Aircraft Association (EAA) Foundation at www.eaa.org.
Obituary by Glades Funeral Chapel LLC
---
---


Clint McHenry inducted into the IAC Hall of Fame 1993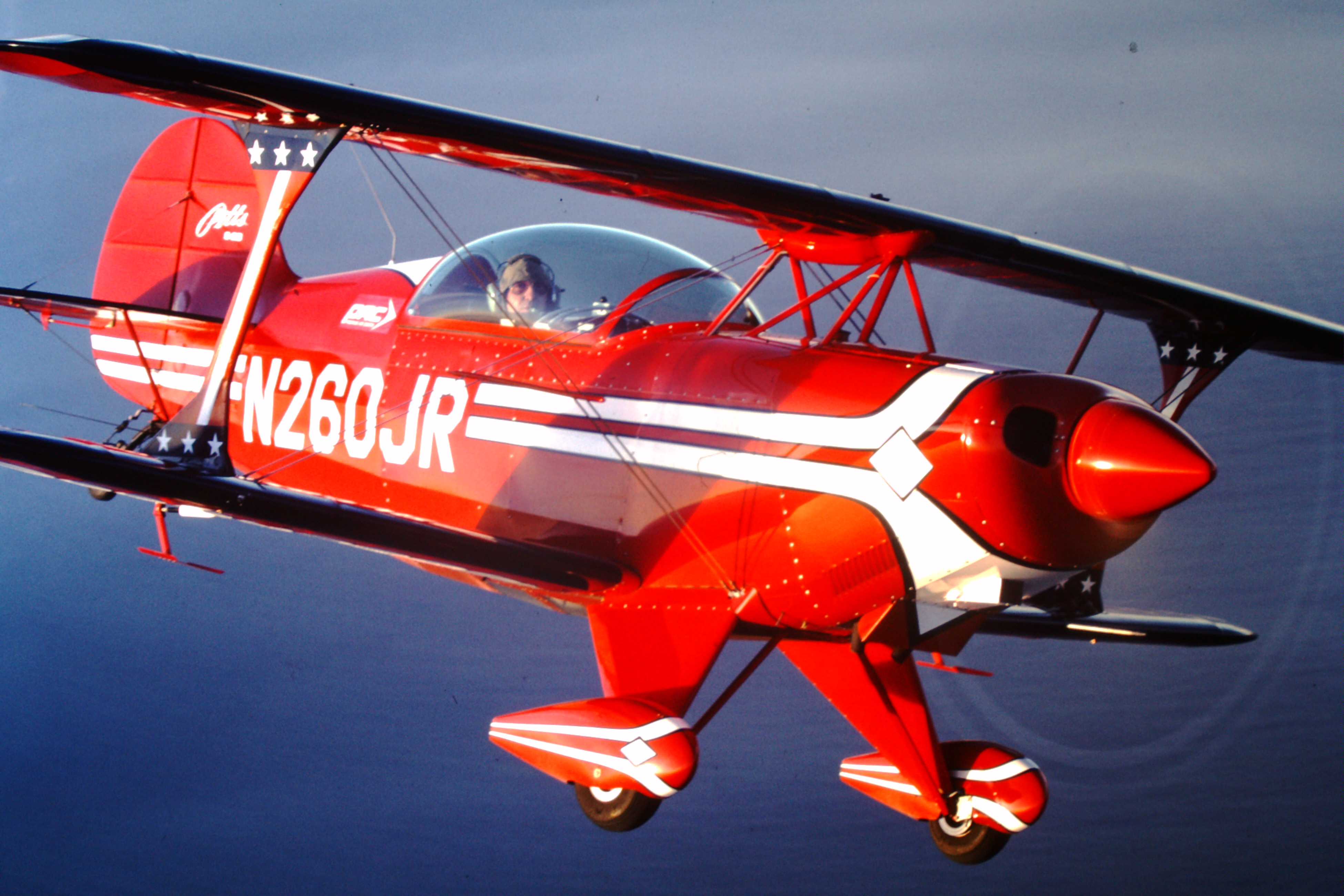 Clint McHenry is considered by many to a gentleman's gentleman. In the EAA aerobatic videos, "Getting Started in Aerobatics" and "Flying the Maneuvers," Clint's stately presence and calm teaching technique are definitely on display. Two articles about him are presented on the Hall of Fame webpage. The first, By Carlys Sjoholm,
Sport Aerobatics
, 8 July 1994, is the most recent one and is therefore covers the most ground. While the second article by Irene Rogers from
Sport
Aerobatics
, 16 August, 1979 was written before Clint retired from active competition flying, (and before he got his medical certificate reinstated) it has the most complete rundown of Clint's hard work, perseverance, mentoring, and occasional bloopers in his competition career. Also included is information about Clint's family, and the fullest history of the all the different types of aircraft that Clint McHenry has flown in his long 28,000 + hour flying career.
Read the two articles HERE
---
---