Sean D. Tucker: A Passion for Aviation
Presented at the National Air and Space Museum and Live on YouTube!
Thursday, December 1, 2022 at 8:00p.m. ET
No one rolled and tumbled an airplane like Sean D. Tucker.
For more than 40 years, this renowned aerobatic pilot has thrilled air show audiences by sharing his passion for flight. Starting his career as cropduster, Tucker learned aerobatics to feel more comfortable in the cockpit. He ultimately earned numerous accolades as an aerobatic pilot, including the 1988 Advanced National Aerobatic Champion title and induction into the National Aviation Hall of Fame and the International Council of Air Shows Hall of Fame. Tucker's aerobatic biplane, Challenger III, was built by Specialty Aero and Aviation Specialties Unlimited to withstand Tucker's impressive maneuvers—like rolling at 400 degrees per second and "flying" backwards.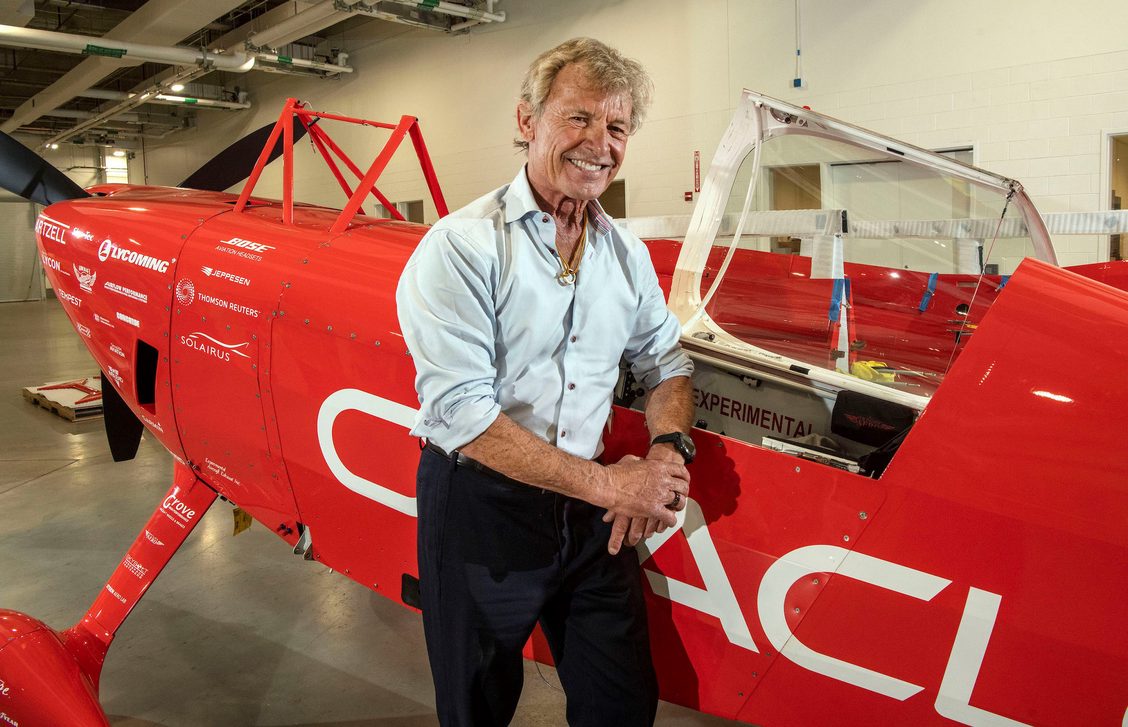 Join us to hear from Tucker about a singular lifetime of flight and his commitment to bringing young people into the aerospace community. And while you're here, visit Challenger III in the newly opened Thomas W. Haas We All Fly gallery in at the Museum in Washington, DC.

This program will be presented in-person at National Air and Space Museum in Washington, DC, and will also be streamed live on YouTube.

This event is free but advance registration is required. Sign up now.



This program is made possible by the generous support of GE Aerospace.