---
Editor's Note: This program has ended, and this web page is maintained solely for historical purposes.
---
​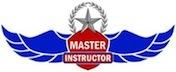 The information provided herein is for informational purposes only. IAC, its representatives, sponsors, and members do not recommend, endorse, or otherwise make any representations about the quality and suitability of any of the products or services identified herein. Moreover, IAC, its representatives, sponsors, and members do not make any representations about the veracity or accuracy of information provided.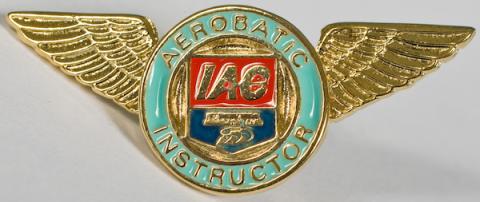 Aviation authorities in many countries have established formal certification criteria for aerobatic instructors. In the U.S. however, no provisions currently exist for a specific "aerobatic instructor" rating or certification.
Given the success of other industry-based programs such as the Master Instructor Continuing Education Program™ and the ICAS Aerobatic Competency Evaluation (ACE) Program, the time had come to develop and administer a voluntary aerobatic instructor designation program for many of the same reasons other similar programs had been instituted, including:
To establish professional standards

To promote a Code of Ethics

To encourage continuing aviation education and self-assessment

To provide a process for peer review and recognition of accomplishment

To foster increased trust in consumers of aerobatic-related training services

To foster increased trust of the important role of aerobatic-related training activities


The Master Instructors LLC (MI LLC) Aerobatic Instructor Designation Program™ currently offers three accreditation levels:
Flight Instructor-Aerobatic (FI-A): This individual is not a current FAA-certificated flight instructor, but possesses at least a Commercial or an Airline Transport Pilot certificate, has received instruction in and passed the FAA knowledge test covering the Fundamentals of Instruction, and has a spin endorsement.

Certificated Flight Instructor-Aerobatic (CFI-A): This individual is a current FAA-certificated flight instructor.

Master Certificated Flight Instructor-Aerobatic (MCFI-A): This individual is a current FAA-certificated flight instructor, and has been either a CFI either for at least four years or a CFI for at least two years and holds Gold Seal status.



The MCFI-A represents the highest level that can be achieved by an aerobatic instructor. The criteria for the other two designations are abbreviated versions of the MCFI-A program, yet the criteria still allow qualified individuals the opportunity to become credentialed aerobatic instructors.

 
Designated aerobatic instructors - individuals who have demonstrated a special commitment to spin training, emergency maneuver, upset recovery, and traditional aerobatic training - must renew their designations every two years in order to be current. In addition to being recognized professionals in the field of flight instruction, MI LLC aerobatic instructors are ambassadors for the sport of aerobatics. Consequently aerobatic instructors are encouraged to adopt and abide by a suitable version of the Flight Instructors Model Code of Conduct and take the IAC Aerobatic Leadership Pledge.





Applications undergo rigorous evaluation by the MI LLC Board of Review. Upon designation, you will receive an 8" x 10" laser-engraved plaque with your name and designation as well as an IAC "Aerobatic Instructor" lapel pin (initial applicants only; renewing applicants will receive a new designation date plate to add to their plaques. You will also receive:
Rocognition by a professional aviatoin educatoin organization that you have achieved a level of professionalism and excellence that far exceeds government and industry minimum standards;
Initial Applicants receive a wooden wall plaque with a date plate listing your designation

News release and e-mail designation announcements;

Use of the MI LLC logo to promot your accomplishment;
Applicants may also qualify for:
A discount on the application fee if either an IAC member or a member of the Society of Aviation and Flight Educators (SAFE);

Renewal of an unexpired flight instructor certificate [FAR 61.197 (a) (2) (iii)];

Renewal of Part 141 chief and assisant chief CFI credentials [FAR 61.197 (a) (2) (iii);

An additional discount on CFI Liability Insurance if you are a member of SAFE.

Higher earning potential and professional advancement.
Excellent aerobatic schools and talented aerobatic instructors dot the U.S. The aim of this program is to highlight the best the aerobatic training community has to offer. The benchmark thus set will help those who seek aerobatic training services to make better decisions about the qualifications of their instructors.
Apply now to become a Designated Aerobatic Instructor
Guidelines for Pilots Seeking All-Attitude Training
Learn about the IAC Achievement Award Program
View the IAC Directory of Aerobatic Schools