News & Updates • Team Bios • Photo Gallery
BATTLE POLAND 2016
August 7, 2016 - Coach Nikolai Timoveef gives an update on the U.S. Avanced Team's status.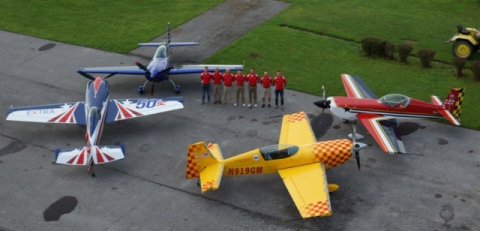 CLICK HERE FOR VIDEO
(MP4 format)
practice in hosin, czech republic
July 2016
Below is a composite video of one of Craig Gifford's flights.  This is one of many practice sessions.  Watch for more video of other team members' practice sessions and competition flights too.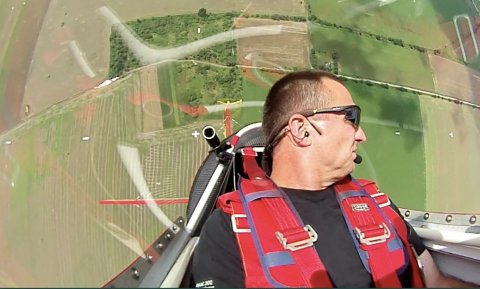 USA Advanced Team December 2015 Training Camp
The 2016 team gathered in Keystone Heights Florida on 12/18-20 for our first full training camp (after a failed camp attempt 2 weeks prior where a couple pilots spent the weekend watching a low overcast).  This time the team was greeted with fabulous weather all weekend.  The Floridians were complaining of the cool weather…the Minnesotan was wearing shorts!
We practiced 2 days.  All unknowns, though many iterations of the Free Known figures mixed in.  Nothing overly challenging about them, just require focus (and keeping the nose up in the roller!)  Camp was Gifford, Moyes and Wacker, with Flournoy joining us as well.  Good opportunity for Johnny to experience a camp weekend, and for a few of us to start the bonding process.  We really hope the rest of the team can make the camps as we move into the new year.  Two camps in January.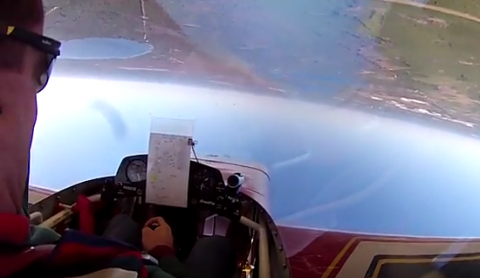 Craig Gifford's fourth flight at the training camp.
https://youtu.be/n0feMhOJNCo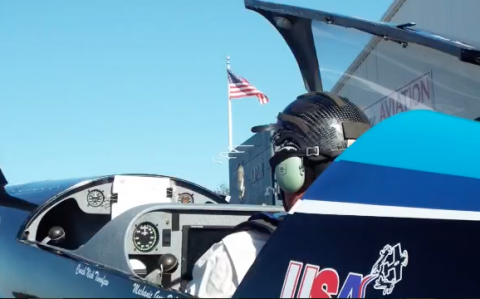 Road to Poland (.mp4 video)
Four Contests and 212 days to go
They came at the end of 2015 - to make something serious at 2016
Failure is not an Option
Marty, Craig, Johnny, Stan and Nick
Get ready to ride
Road to Poland - Camp #2 East