Join us at the IAC Pavilion for the forums on Tuesday, July 26;

8:30-9:45am      The Inverted Flat Spin Record - Spencer Suderman
10:00-11:15am  Flying the Decathlon - Michael Lents
11:30-12:45pm  Basic Elements of Aerobatics - Dagmar Kress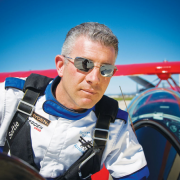 Spencer Suderman starts off the morning speaking
on his Inverted Flat Spin Record.
In March 2016,  Spencer completed 98 inverted
spins in his Sunbird S1X biplane, easily breaking
his own previous record of 81 in March 2014.
Michael Lents is a Master CFI-A, an instructor and
the Head Coach for the University of North Dakota
Aerobatic Team. 
Join him as he discusses flying the Decathlon.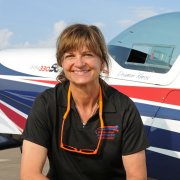 Dagmar Kress is a professional flight instructor
with Independence Aviation Instructor Corps,
Englewood, Co. She is an Unlimited category
competition pilot who has been a member of the
German Aerobatic Team.
She will be speaking about the basic elements of aerodynamics at 11:30am.