International Aerobatics Day has become a global celebration that aims to promote the art and skill of aerobatic flying. This annual event, observed on the 4th Saturday in June, brings together aviation enthusiasts to appreciate the exhilarating displays of precision and control showcased by skilled pilots. The day serves as a platform to raise awareness about the rich history and significance of aerobatics in aviation, as well as its contribution to flight safety through enhanced maneuvering skills.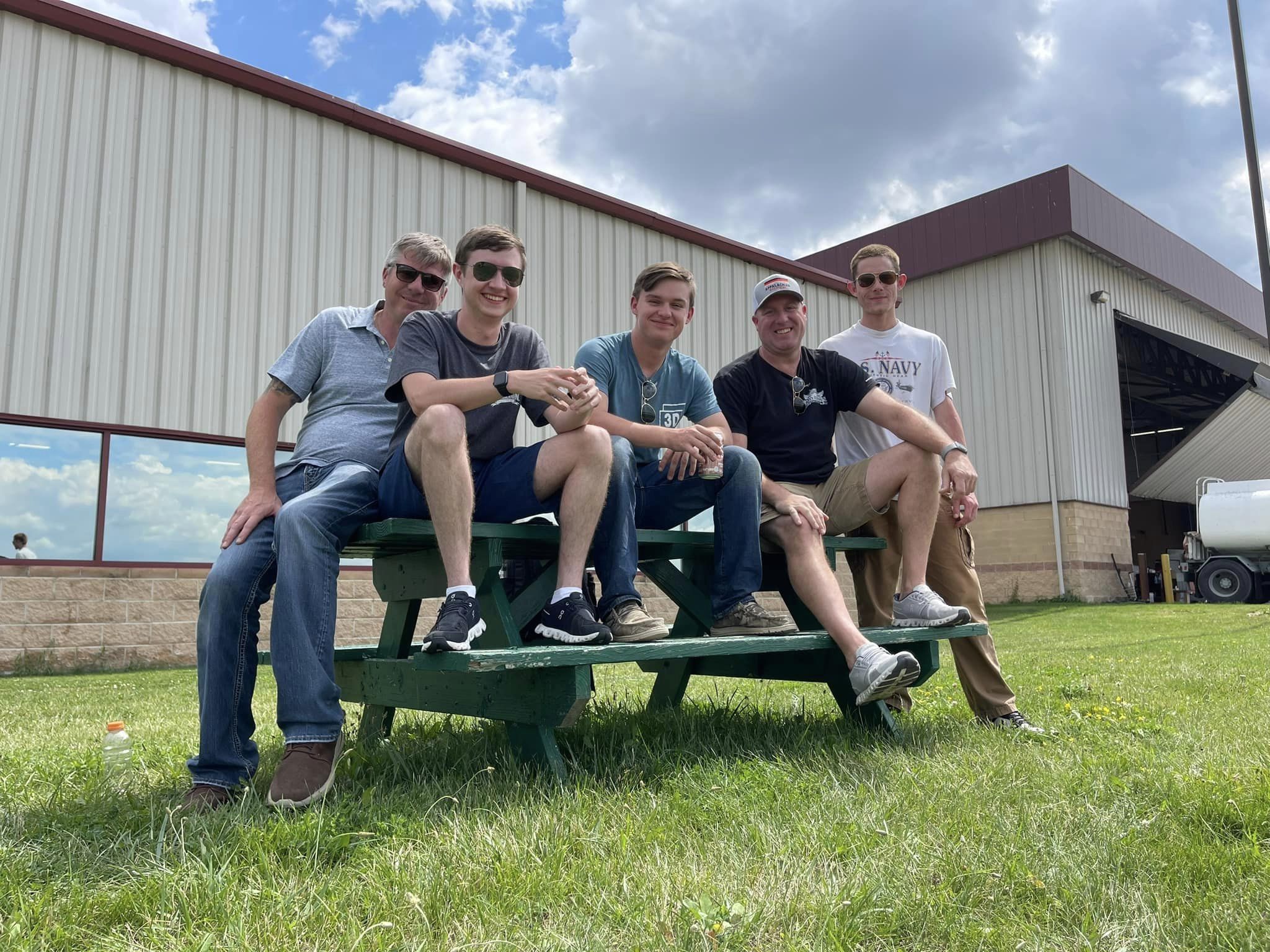 International Aerobatics Day offers an opportunity for local general aviation pilots and neighbors to witness breathtaking aerial maneuvers that push the envelope of flight. Celebrating and appreciating aerobatics fosters a sense of unity among participants and provides a chance to inspire aviation enthusiasts and pilots. The aim of most of the celebrations is to educate people about the complexities involved in executing intricate maneuvers at high speeds with utmost precision and safety.
Of course, lots of food is involved and over half of the planned activities included a BBQ, cookout or meet-up at the local on-field restaurant. IAC chapter 34 Ohio held a practice day in the aerobatic box and and there was also a spin awareness/ground school through the flight school at Midwest Corporate Air. Choice of pulled pork or brisket was delivered from 2G's Barbecue to the Bellefontaine Regional Airport (KEDJ). YUM.

Pilots from as far away as Williamstown, West Virginia came over for the spin training and spin endorsements from the Midwest Corp AIr instructors. "Great day at Bellefontaine, Ohio getting some people spin awareness training with IAC 34 on International Aerobatics Day," said River Town Aviation LLC personnel. Thanks go out to Seth Bertram, IAC34 VP for setting up the spin class. Special thanks to Steve Buhenroth, owner/operator of Midwest Corporate Air for teaching ground school and encouraging aerobatic activity in Ohio.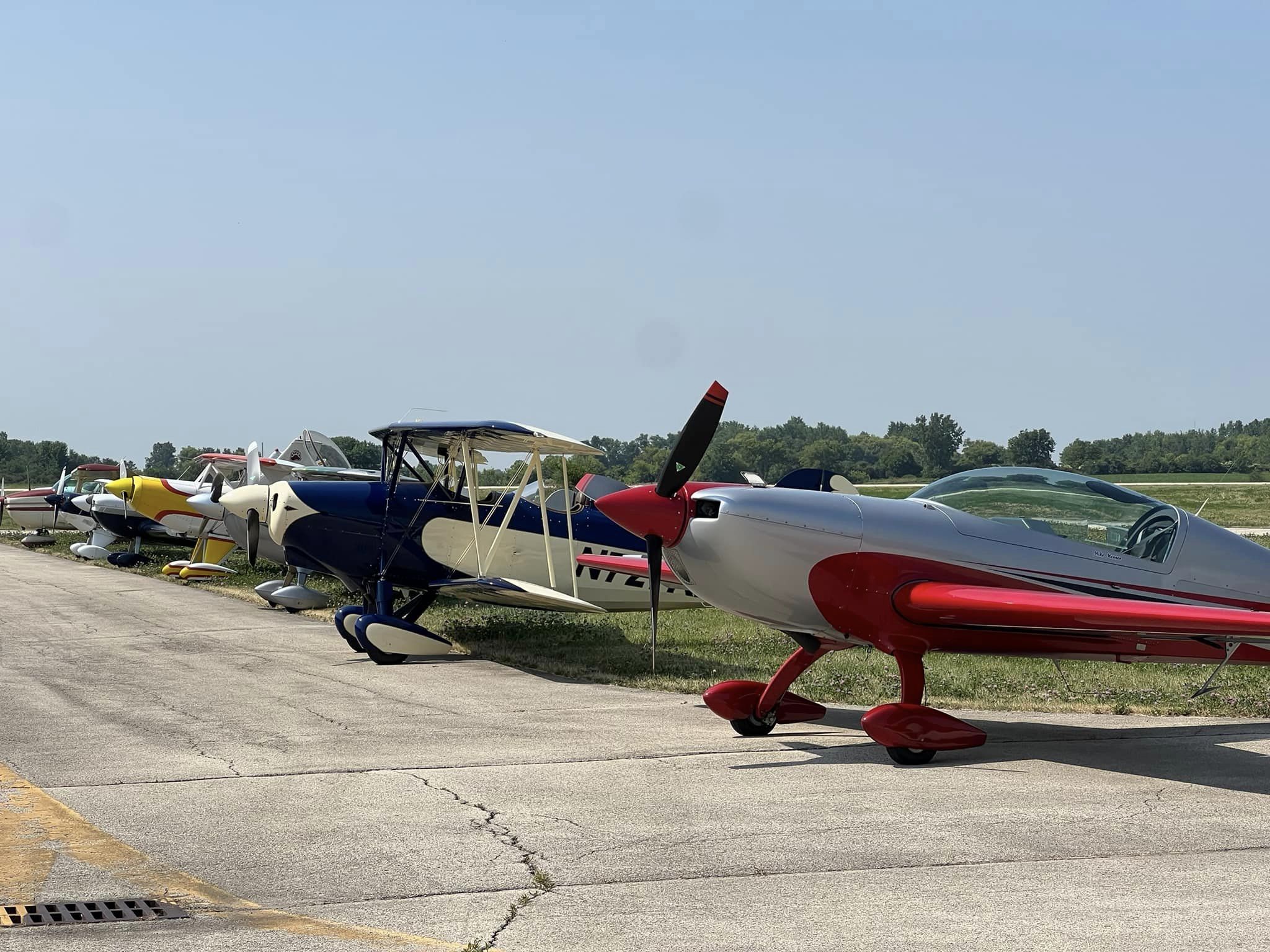 IAC chapter 1 from northern Illinois has a great success with a practice day at the Dekalb Airport (KDKB). "Many pilots flew in our aerobatic box," said Todd Ashcraft. "We met a lot of local pilots that now have a better understanding of upset flying and competition aerobatics." Lots of fun socializing too place in a hangar where a barbecue was set up for every one to grab a braut or a burger.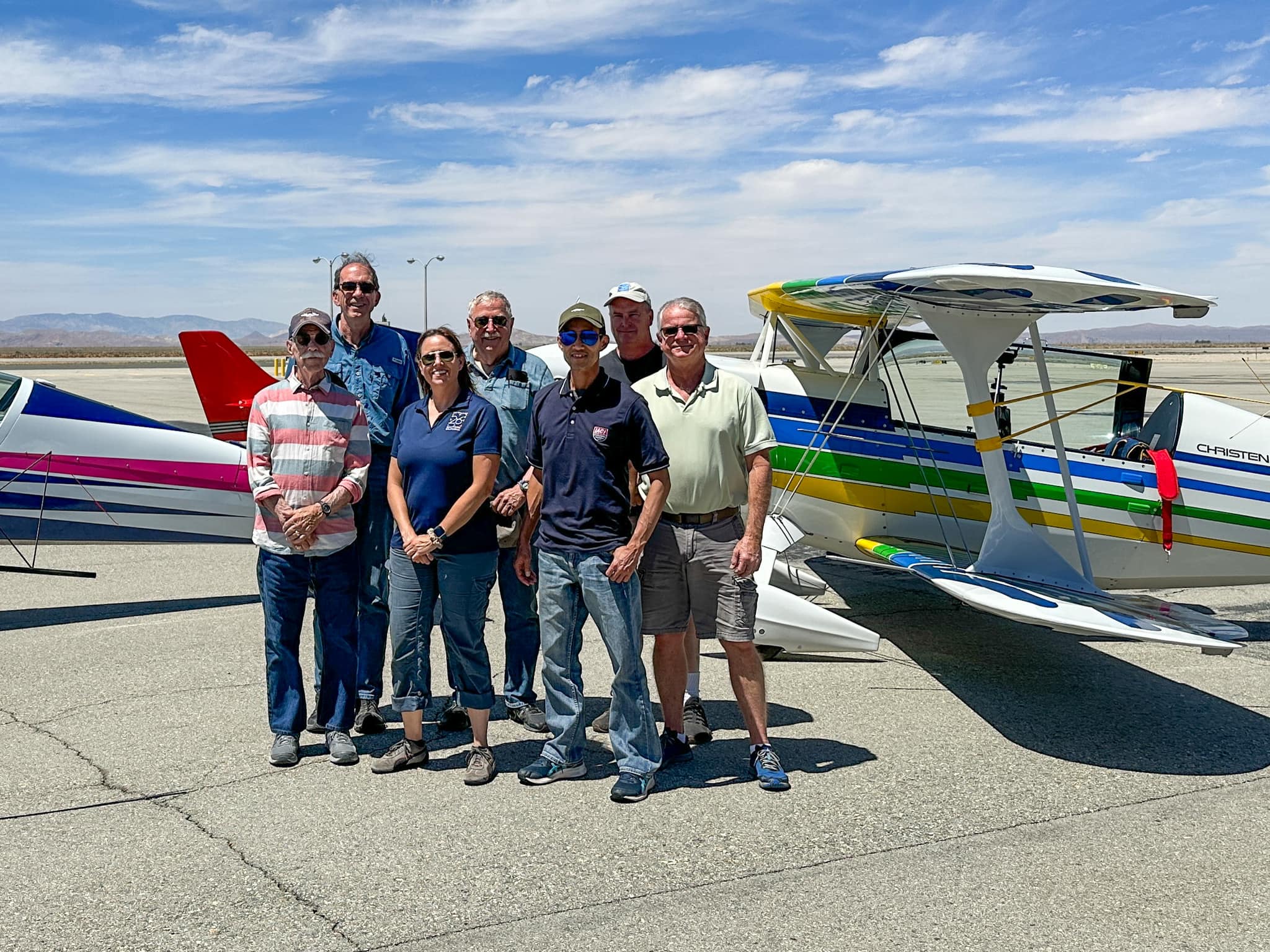 Meanwhile on the west coast, the day was very successfully celebrated by IAC Chapter 26 at General William J. Fox Airfield (KWJF) in Lancaster, California. "We had a successful 2023 International Aerobatics Day practice & lunch at Fox Field," said Susan Bell. "Photo (Lower right) is missing a few people, we were so busy flying we forgot to take a group photo! But we got in three rounds of flying and even introduced a prospective IAC competition pilot to how small the box really is! The weather cooperated - the heat stayed away and winds only picked up after lunch."
See more photos and stories about International Aerobatics Day in the September/October issue of Sport Aerobatics. (coming September 15).