Attention: BALLOTING IS NOW CLOSED
---
Notice of Election • Candidate Profiles •  Cast Your Vote
NOTICE OF ELECTION
Saturday April 29 through Monday, July 24, 2017
The IAC Board of Directors invites members to vote in the 2017 Election for Club Officers and Directors. Balloting closes on Monday, July 24 at 6:00 p.m. CDT. Ballots must be received before closing to be counted.
Members may cast their votes  using the secure online ballot (member login required). Our webmaster [at] iac.org (subject: login%20assistance) (Webmaster) can provide any assistance needed.
A member may not vote in this election in person at the annual meeting; it must be done via electronic ballot.
A Presidential-appointed Ballot Certification Committee will tabulate the election results and announce the election outcome at the annual meeting of members on Friday, July 28, 2017.
By Order of the Board of Directors,

DJ Molny

IAC Ballot Certification Committee Chair
---
CANDIDATE PROFILES
Vice President: Robert Armstrong

Treasurer: Bob Hart

Directors: A.J. Hefel • Bruce Ballew • Jim Bourke • Mike RInker • Peggy Riedinger • Tim Just
ROBERT ARMSTRONG - FOR VICE PRESIDENT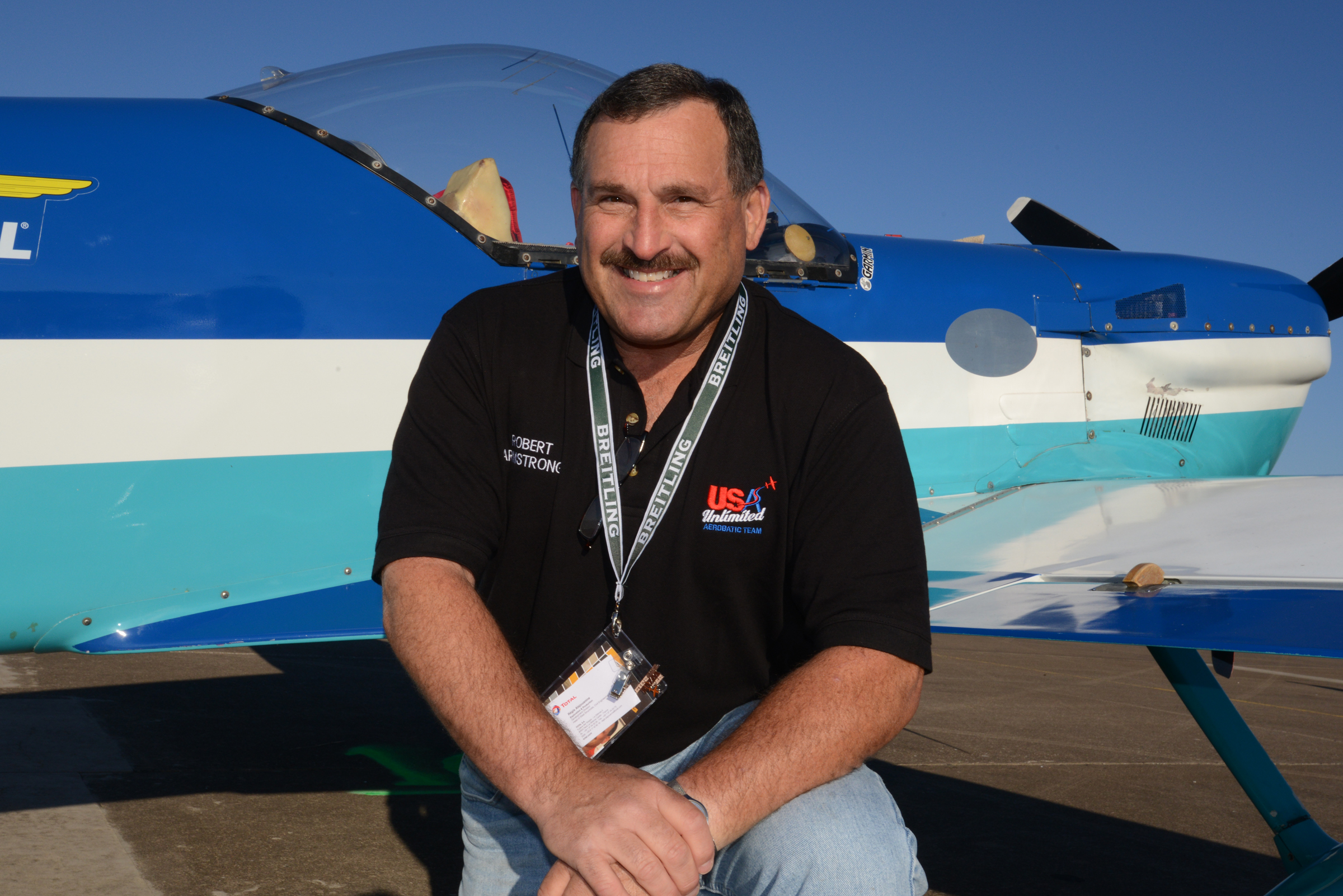 I am presenting myself for the position of Vice President. As a long time member, I have seen the IAC mature into the organization that it is today. This path has not been without up and downs. As a former Board of Directors member I saw that there is always need to remember the past, some of the lessons learned have been long forgotten and some simply occurred before many of our members came into the club.
The IAC has today a very good Board of Directors and is positioned to continue the present climb in quality that the past few years have seen. There are as always many tasks to address and I would like to again be part of the direction we can go in the future.
The Vice President represents all the members and is part of the executive board that is involved with many more issues than those addressed at the called meetings; I wish to be part of your IAC as we continue forward. Robert Armstrong, IAC #6712, member since 1-1-1980
BOB HART- FOR TREASURER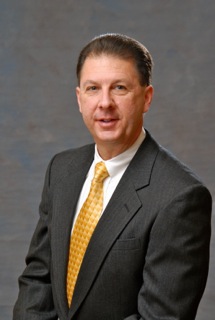 My name is Bob Hart and I would like to again introduce myself as a candidate in the upcoming IAC Board of Directors elections.
I am currently serving as the IAC National Treasurer. It continues to be an honor and privilege to serve the membership of such a distinguished organization. While my principle responsibilities have been to manage and account for IAC finances, I find myself active in numerous other organizational endeavors as well. Membership, merchandising, program administration and interaction with appropriate EAA support functions are areas I am routinely involved with. Further, we have expanded the role of IAC Treasurer into new arenas involving U.S. Aerobatic Team non-profit finance facilitation and general oversight responsibilities surrounding the U.S. National Aerobatic Championships.
My aerobatic roots date back to the 1980's flying Decathlons and Citabrias. I spent much of the mid 90's building a Pitts S-1C which I flew in Mid-America regional contests. In 2003, I purchased and began flying an Extra 230. Currently, there is an ongoing Acro Sport II project underway in our shop we enjoy as a group activity with friends. Additionally, I have spent several thousand hours in many other general aviation aircraft when not working my day job flying for a major airline. I have been an invited guest speaker at EAA Airventure and have presented at numerous FAA Wings programs on topics including Aerobatics and Stall/Spin awareness. I, along with my wife Kori and daughters Megan (20) and Kaylin (15), consider time spent at the local airport our primary social outlet. Needless to say, sport aviation and aerobatics have been a way of life for over 30 years.
I continue to dedicate myself to grass roots and recreational aerobatics. I believe most strongly in those efforts designed to support acro interests at the basic levels promoting our sport. Additionally, as part of the current leadership team, I am dedicated to finding new ways to improve IAC and bring additional value to our members. Updated marketing, branding, programs, and facility improvements are but a few examples of work we have undertaken to elevate our organization going forward.
Thank you for your consideration.
A.J. Hefel - FOR DIRECTOR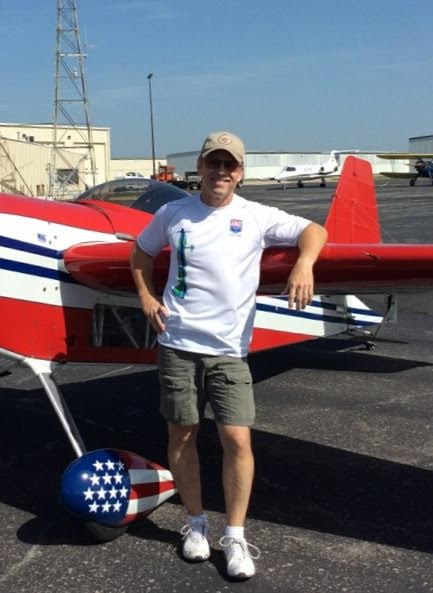 Greeting all,
I'm A.J. Hefel and I'm again asking for your support in electing me to the IAC Board of Directors. I have been currently serving on the board when a previous director stepped down. Many of you know me from contact in the competition arena, but for those of you that don't here's a quick biography.
I started flying aerobatics in 1976 and I've been hooked on ever since. I'm a graduate of Parks College with a degree in aviation and I have spent my entire adult life involved in aviation. I've served our country as an Air Force and Air National Guard pilot flying both the F-16 and the B-1B.  In my later years, I started flying for a major airline where I'm currently a Captain and line check airman. As you can see, aviation has been and continues to be my passion, focus, and profession. I've always strived to be the very best at it.
In 1996 my interest in general aviation and competition aerobatics came back so I became an IAC member and started looking for an aerobatic aircraft. I initially chose a Bushby Mustang II and it was a good start for basic aerobatics.  However, the Bushby wasn't well suited for aerobatic competition so in 2002 I bought a Laser and started training to compete. I've been a competitor since 2003 and I'm currently on my second Laser, a pretty red Judy Monosport, which has better performance capabilities. I have moved up through the categories and presently compete at the Advanced level. 
In 2007 I was able to to charter a new IAC Chapter in the Wichita area and thus began IAC Chapter 119, the Air Capital Eagles.  I initially served as President for the first four years and as treasurer for an additional two. During that time I was able to initiate, organize, and helped run the first Chapter 119 regional contests held at Newton, Kansas also known as the "Ace's High". Since then I've stepped back to let others lead the chapter so as to stimulate new ideas from amongst the membership but I remain an active member. I have also supported IAC at a national level by speaking at EAA Airventure in 2010 and by maintaining status as a current judge.  Most importantly, I still enjoy the competition arena. The skill set it's helped me develop and the camaraderie of fellow competitors is very rewarding. Many a lasting friendships have begun from the casual meeting at an IAC contest. 
As a director, I will have three initial objectives in serving the membership on the national board. First is preserving our freedoms to fly aerobatics. This means fighting for airspace, fighting against over regulation, and defending our right to the sky. Second is improving the safety programs within IAC. This I believe comes from common sense programs that further the safety goal and develop a safety first mindset. It's also my belief we can do more to educate our members as well as the general aviation public that flying aerobatics, along with its associated training, is and can be done with a strong safety approach. Third and finally, as Director I intend to represent the best interests of the South Central Region. I will be the voice of the Region's majority rather than a minority interest. 
Balancing work that requires travel, a family, and passion for aerobatics can be challenging but is possible thanks to my very understanding wife of 35 years, Lori.  Lori and I have two grown children and one grandchild. I enjoy spending time with family and playing the "grandpa" role. By the way, it helps that Lori is also an aviation professional and has her own airplane, a beautiful Cessna 177RG.
BRUCE BALLEW - FOR DIRECTOR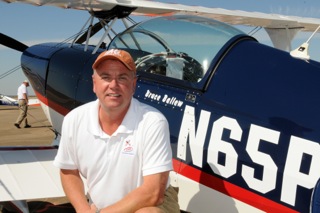 I have been an IAC Director for the past six years and am running again for a Director position with the IAC.  I am an active aerobatic pilot and instructor in the St. Louis area. I am a corporate pilot in the St. Louis area.
In addition to my duties as a Director, I chair the IAC's Government Relations Committee. This involves working with the FAA, Regional and Headquarters, staff to ensure that our members concerns are considered for issues like ADS-B implementation and aerobatic practice area (APA)/Contest waiver regulations. This also involves working with members on aerobatic practice area (APA) waivers and related issues. I have also been extensively involved with issues related to protecting our rights, as an organization, to use the airspace for our sport.
I would like to see and actively support more effort and activities directed toward grass roots and non- completive aerobatics as I think that would add to the IAC and bring more people to aerobatic flying.
JIM BOURKE - FOR DIRECTOR
As a passionate advocate for aerobatic flying, I seek a position on the IAC board. I will work hard on behalf of the membership to grow and promote the sport and our very special organization.
I've met many of you through my participation as the IAC's most active competitor and judge over the last several years.  You've told me how much the IAC means to you and you've shared your concerns. I believe the IAC can meet the needs of all its members, whether they are flying a grassroots aircraft or an unlimited monoplane. I offer the membership my ear and a supportive voice.
In preparation for this role, I've immersed myself in the activities of the organization. I am a national judge, a contest director, a juror, and a 2017 Unlimited Team member. However, my true qualification is that I deeply enjoy this sport and the people involved in it. I look forward to working with the board. Thank you for your vote.
MIKE RINKER - FOR DIRECTOR​​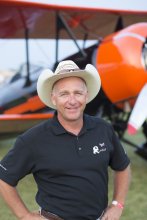 Objectives - Board of Directors IAC
I am passionate about aerobatics from grassroots to unlimited. With my experience in the IAC from Regional contests to the Nationals, and my business experience over the last 25 years owning and operating small businesses, I feel that I have some unique assets to help the IAC move forward into the future.
Experience
Started flying 1984, ATP, Commercial Fixed Wing/Rotorcraft. CFI Single-Multi-Rotor. Basic Aerobatics since late 80's. Competition aerobatics 2002. Competed in Sportsman 2002 and started in Unlimited 2003. Member of 2007 US Unlimited Aerobatic team in Grenada, Spain with a 19th place finish. I have been a judge and Jury member at Nationals many times and have held a contest at my hometown many times over the past 10 years. I have owned businesses in Tennessee, Arkansas, and Missouri and currently own businesses in Tennessee and Missouri, which employ 70+ people. I am active in Chapter 27 (Memphis) and will be hosting a contest again this year in Union City, TN.
PEGGY RIEDINGER - FOR DIRECTOR​​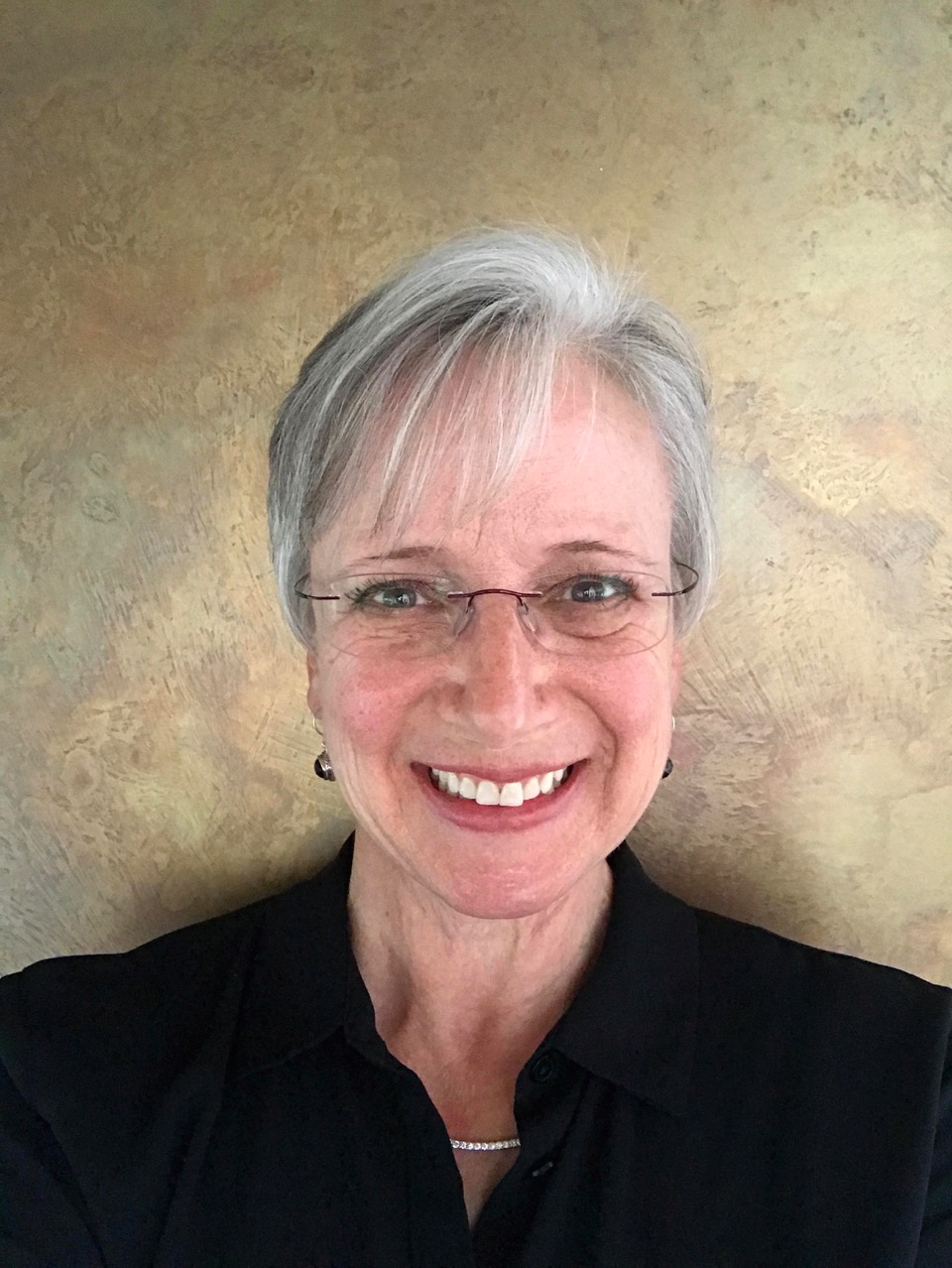 My IAC Story isn't like all the others you've heard. I wasn't raised in a flying family. I didn't grow up wanting to fly. I'm not even a pilot (though I have logged 8 hours in our Cessna 172…). 
I became an IAC member in 2007 because volunteering at contests allowed me to spend more time with my boyfriend – who is now my husband. At the urging of IAC friends, I became a Regional Judge. A couple of years later, again with encouragement, I became a National Judge. In 2014, the pieces fell into place for me to go to Slovakia for WAAC, where I became an International Judge. I have now judged (in all roles from assistant to Chief) in about 50 contests all over the US and in Europe. I'm looking forward to many more, including WAC in South Africa this September, just before the 2017 Nationals, where I will be the Chief Judge for Advanced.
For the last few years, I have been the President of Washington State's IAC Chapter 67. We are an active chapter that hosts at least two contests and two Acro Camps, plus several practice days in Ephrata, Washington, each year. This year we are excited to add a third contest, as we team up with AC7 from Alberta to host the Can-Am Championship in Cut Bank, Montana. I have assisted the Contest Director several times for our Ephrata contests, and this year will be Co-CD of the Apple Cup/West Open Championship. It's a privilege to help organize these events.
I quickly found that contests don't happen without volunteers. Whether you are a Chief Judge or someone who runs into town to pick up lunches and bottles of water, all volunteers are important and should be valued. I stand for all those significant others and spouses who support their pilots by volunteering.
TIM JUST - FOR DIRECTOR​​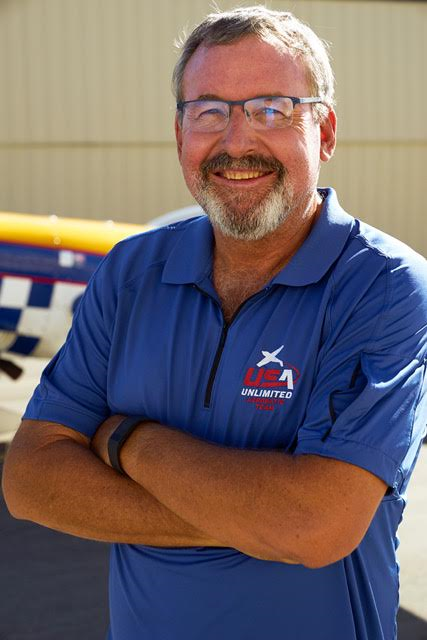 My first introduction to the IAC was in the early 80's. I was a spectator at the Delano aerobatic contest, standing on the wrong side of the fence, the side where the cars were parked not the airplanes. I was approached by a chapter member and asked if I would be willing to help. In less than 10 minutes from the time I parked my car I was on a truck heading out to my first job as a boundary judge. This first encounter set the standard for what our club represents and allowed me to be involved with aerobatics from day one. 25 years later, I am president of that same chapter and have served in that position for 8 years.
I started competing in IAC competitions in Sportsman flying a rented Decathlon and worked my way up to the USA Unlimited Aerobatic Team flying at the World Championship in an Extra. Over this span of time, many things have changed but the most important things will never change. I still want new members to be treated with the same welcome I enjoyed. And, I believe all competitors deserve a fair and well-run contest. These were the things that brought me to this sport and they're the things that have kept me involved.
As a director, I know I am just a caretaker of the organization. My goal as a chapter president has been to leave it better than I found it and I will work toward the same goal as a board member if elected.