Notice of Election • Candidate Profiles •  Cast Your Vote
NOTICE OF ELECTION
Monday, April 11 through Monday, July 25
The IAC Board of Directors invites members to vote in the 2016 Election for Club Officers and Directors. Balloting opens on Monday, April 11 at 9:00 a.m. CDT and closes on Monday, July 25 at 6:00 p.m. CDT. Ballots must be received before closing to be counted.
Members may cast their votes  using the secure online ballot (member login required). Our webmaster [at] iac.org (subject: login%20assistance) (Webmaster) can provide any assistance needed.
A member may not vote in this election in person at the annual meeting; it must be done via electronic ballot.
A Presidential-appointed Ballot Certification Committee will tabulate the election results and announce the election outcome at the annual meeting of members on Friday, July 29, 2016.
By Order of the Board of Directors,
D. J. Molny
IAC Ballot Certification Committee Chair
---
CANDIDATE PROFILES
President: Mike Heuer
Secretary: Lynn Bowes
Directors: A.J. Hefel • Rob Holland • Debby Rihn-Harvey • Ron Schreck 
MIKE HEUER - FOR PRESIDENT
It has been my honor to serve the IAC as an officer, director, and volunteer for most of our organization's life and I ask for your support in this year's election. I have a wide range of experience in the sport, ranging from the "grass roots" level, as a former chapter president, up to international competition.
First of all to my qualifications:
Former and current IAC President, Vice President, Executive Director, Treasurer, and member of the Board of Directors.
Former Chapter President, Contest Director, National Judge, and Chief Judge at the IAC Championships and US Nationals. 

Competition pilot. First contest in 1968 in Primary (now called Sportsman) progressing through the ranks to Advanced. In those years, I flew a wide range of aerobatic aircraft including a Ryan ST-A, Pitts S-1S, Extra 230, and Pitts S-2B. I helped build the Pitts S-1S I flew in Advanced (N442X). That aircraft now rests in the EAA AirVenture Museum in Oshkosh.

Former editor of Sport Aerobatics magazine.

IAC's historian since the IAC's foundation in 1970. I am an aerobatic history enthusiast who over the years has collected hundreds of documents, books, brochures, photographs, magazines, and other memorabilia covering all aspects of our sport. Writing a book the history of aerobatics is part of my plan for the future as well as contributing historical information and articles to our various outlets.

Author and contributor to Sport Aerobatics and EAA's Sport Aviation magazines. Over the last forty years, I have contributed over 300 articles to those two magazines.

Aside from my involvement in IAC, I have been active in air sports organizations that make up the mosaic of sport aviation worldwide. A member of the Board of the NAA, formerly a member of the Executive Board of the FAI in Switzerland, and USA's Delegate to CIVA (the FAI's aerobatics commission), and a member of EAA's Board of Directors. I understand how these organizations all work together to benefit sport aviation.
In recognition of my contributions to aerobatics and sport aviation, I was inducted into the International Aerobatics Hall of Fame in Oshkosh and am a winner of the EAA President's Award, the Frank Price Trophy, the L. Paul Soucy Aerobatic Award for competition flying, the IAC President's Award three times and most recently, the FAI's Silver Medal for contributions to air sports worldwide.
These are my qualifications but of greater importance to IAC and aerobatics is what has been accomplished in the last two years as your IAC President and what value my service would bring to the membership.
While active in the sport in various capacities – both as an organizer, a judge, and a pilot – I also bring to the table experience and skill in administration, finance, and non-profit association management. A skilled leader of IAC, backed by a strong and motivated Board of Directors and the people who serve as volunteers in IAC's various programs, is necessary if we are to grow and prosper.
IAC's membership has now been stabilized and growing slowly and this makes it possible for IAC offer you, the member, the kinds of services and support we have in the past. Here are some things I want to continue to emphasize:
An expanded and improved Sport Aerobatics magazine. It is the one IAC product and service that reaches every member, every month. During IAC's peak years, it was almost double in size compared to today. We can achieve that again – with a growing membership and careful financial management.
More communications with members and Chapters. Our digital newsletter, "In the Loop" now has more content and quality than ever before. We must make communication two-way, beneficial, informative, and frequent.
A continuing top-to-bottom review of all IAC's finances and programs to ensure we are doing our best to provide the best membership services. Part of this is a constant recruiting effort to bring new people and talent into our committees. Since I took over as IAC President, "Team IAC" has been strengthened and new people brought on board our leadership group.
Making any volunteer organization work is only possible by getting the right people in the right positions. Since our responsibilities extend from the local chapters all the way to US team participation in world competitions, this is a huge challenge for leadership. I believe I can continue to reinforce and build a team of people that can serve you well.
Continue to bolster and improve our presence at EAA AirVenture. In 2015, we made vast improvements and upgrades to our pavilion and presented the Pitts 70th anniversary exhibit which was attended by dozens of Pitts pilots and owners. 2016's theme will be "Grass Roots to the Top of the World" which will emphasize the wide range and variety in aerobatic activities that IAC can offer as well as a look back at our history.
Make the move of the US Nationals to Oshkosh in 2017 a successful one and involve more IAC members in the competition from areas of the country which have been absent in years past. Expand the scope and offerings at the Nationals to make it more attractive to both pilots and volunteers.
Continued good stewardship and supervision of our budget and treasury. IAC is now in the strongest financial condition it has been in decades.
A friend once told me that communication is 90% of leadership. In addition to the points above, I pledge to you if re-elected President your phone calls, e-mails, and text messages will always be answered -- and quickly. I enjoy solving problems, helping members, and making your membership in IAC enjoyable and worthwhile. My home number is (901) 850-1301, cell phone is (901) 230-9006, or e-mail mike [at] mheuer.com
with questions or comments.
On a personal note, I am a retired airline pilot and hold an ATP as well as A&P license and USAF Command Pilot rating. I have about 26,000 hours of flying time in several dozen types of aircraft and reside in the Memphis, Tennessee area.
LYNN BOWES - FOR SECRETARY
​I am a candidate for IAC Secretary and I am asking for your support and your vote.
I am a private pilot, earning that license in June of 1979, and since then I have owned and restored two aircraft - a 1946 Aeronca Champ and a 1941 Ryan PT-22. I attended my first contest in the summer of 1985 in Ottawa, Kansas. The flying intrigued me but the people hooked me. I joined IAC15 in Kansas City in 1985 and became a Regional Judge in 1986, National Judge shortly thereafter. In 1996, I moved to Lincoln, Nebraska, and joined the Midwest Aerobatic Club IAC 80. In both chapters I have been Chief Judge, Contest Director, Line Judge, Runner, Volunteer Coordinator, Newsletter Editor, Chief Cook and Corner Judge, always falling on the side of activity.
I served as a Director from the Spring of 2011 when I was appointed Director-at-Large, until elected Director at the following election in 2012. In 2014, I was elected to the Secretary position and have never missed a Board Meeting, Executive Committee Meeting, nor a Finance Committee Meeting since that time. I have done a good job staying connected and filing Minutes of Meetings.
I was the Chair of the Collegiate Program from 2012 through 2015 and enjoyed promoting that energetic, youth-focused program. I have submitted a number of articles to Sport Aerobatics supporting the Collegiate Program and will continue to do so in supporting the new Collegiate Program Chair.
In 2015, I was appointed the Pavilion Renovation Chair and worked closely with Mike Heuer, Margo Chase, and Trish Deimer-Steineke as we made plans to redo the exterior and interior of the IAC Pavilion at Oshkosh. This required weekly and sometimes daily communication with these talented people, thereby translating their visions into reality as my work party participants tore down and rebuilt displays and designs. The work continues this year as we focus on the break room and conference areas that benefit our visiting members.
In 2013, I was chosen the Registrar for the 27th World Aerobatic Contest held in Sherman, Texas. This position required me to build and maintain a system for accepting team and individual competitor entries from 17 countries, communicate clearly with individuals who spoke little English, badge over 500 volunteers, and establish an office for all communication and distribution of contest paperwork. Without focus and a detail-oriented mindset this would have been an extremely difficult task. However, during the year prior to and including those two plus weeks in Texas, I forged new friendships, ran a tight WAC Office and I am extremely proud of my work.
As the aerobatic division of the EAA, I believe that the IAC must promote itself as the aerobatic expert it is and work with the EAA staff to promote our programs for growth.
I believe in putting maximum energy into the IAC.
I am married to Advanced competitor Ed Bowes, and we live happily on a farmette north of Lincoln, Nebraska, where we race go-karts and still play with hotrods and motorcycles.
A.J. Hefel - FOR DIRECTOR
Greetings fellow IAC aerobatic enthusiasts, 
My Name is Anthony J. "AJ" Hefel.  I'm writing to ask for your support in electing me as the South Central Region Director to the IAC board. Many of you know me from contact in the competition arena, but for those of you that don't here's some background.
I've been involved in aviation since July of 1975 when I soloed at the age of 16. A year later I took my first aerobatic flight in a Cessna Aerobat with Dave Lammers.  His instruction was excellent and I've been hooked on aerobatics ever since.  In 1981 I graduated from Parks College and six months later was offered a commission in the US Air Force with a pilot training slot.  Air Force pilot training was very rewarding but it resurrected the "aerobatic itch" I had in that Aerobat.  I graduated basic pilot training in 1982 and then transition to the F-16. Now I was really living the dream, flying a 9G fighter jet.  In 1989 I was offered an opportunity to continue flying the F-16 as a full-time Kansas Air National Guard (KANG) Instructor pilot in Wichita.  I took the job and still live there today. The 13 years of F-16 assignments helped keep my aerobatic itch at bay.  I completed a Masters Degree in Aeronautics from Embry-Riddle in 1992.  In 1995 the KANG changed missions and aircraft to the B-1 Lancer where I became a unit B-1 instructor pilot.  In 1997 I changed to a part-time KANG pilot and started my current career in the airline industry.   I retired from the KANG in 1999.  I'm currently a Captain and line check airman with a major airline. As you can see aviation has been and continues to be my passion, focus, and profession. I've always strived to be the very best at it.
Once I began flying the B-1 the aerobatic itch was not satisfied at work so I started looking for a personal aircraft to scratch it. I initially chose a Bushby Mustang II and it was a good start for fun flying and light aerobatics.  By 2002 the Bushby allure and light aerobatics capability had worn off so I sold it and bought a Laser. I quickly started training for competition and I've been a competitor on and off since 2003. I am currently on my second Laser, a Judy Monosport, that has better power and performance.   I've been a member of the IAC since 1996 and I compete at the Advanced level having moved up through the ranks.  
In 2007 I chartered a new IAC Chapter in the Wichita area and thus began IAC Chapter 119, the Air Capital Eagles.  I served as President for the next four years and as treasurer for an additional two.  During my time serving the chapter I was able to initiate, organize, and helped run the first Chapter 119 regional contests held at Newton, Kansas also known as the "Ace's High".  Since then I've stepped back to let others run the chapter to stimulate new ideas from amongst the membership but I remain an active member.  I have supported the club at a national level by speaking at EAA Air Adventure in 2010 and by maintaining status as a current judge.  Most importantly, I still enjoy the competition arena.  The skill set it's helped me develop and the camaraderie of fellow competitors is outstanding. Many a good and lasting friendships have begun from the casual meeting of a new competitor or judge at an IAC contest. 
As a director I will have three initial objectives in serving the membership on the national board.  First is preserving our freedoms to fly aerobatics. This means fighting for airspace, fighting against over regulations, and defending our right to the sky.  Second is improving the safety programs within IAC.  This I believe comes from common sense programs that further the safety goal and develop a safety first general mindset.  It's my belief we can do more to educate our members as well as the general aviation public that flying aerobatics, along with its associated training, is and can be done with a strong safety approach.  Third and finally, as Director I intend to represent the best interests of the South Central Region.  I will be the voice of the Region rather than a minority interest. 
Balancing work that requires travel, a passion for aerobatics, and family can be challenging but is possible thanks to my very understanding wife of 34 years, Lori.  Lori and I have two grown children and one grandchild.  I really enjoy spending time with family and playing the new "grandpa" role.  By the way, it helps that Lori is also an aviation professional and has her own airplane, a beautiful Cessna 177RG. 
That's who I am, what I've done, and where I intend to go.  I respectfully ask for your vote.
Fly smart, fly safe, have fun!
AJ
DEBBY RIHN-HARVEY - FOR DIRECTOR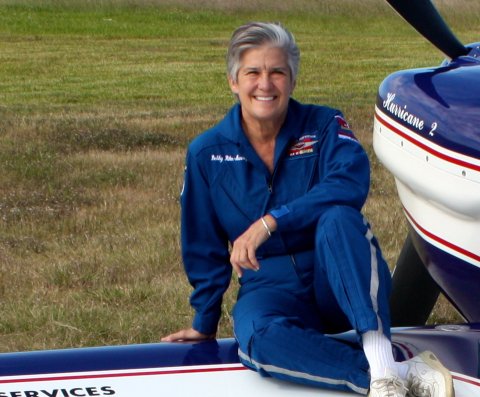 Ladies and Gentleman, I ask once again for your support.  It would be my pleasure to continue to represent you on the Board of Directors and to be a voice for all members, especially   the "grass root" members.
We have made a great deal of progress in the IAC the last year and membership is once again on the rise.  The board wants to make the IAC strong, profitable and  a place where we can share, educate and pass on our passion for aerobatics.  We have addressed many issues in the past year and have many great ideas and plans for the future to make our membership proud.  
For those who may not be familiar, I will try to brief you on my background.  I have been involved in aviation my entire life, being the third generation of aviators in my family.  However, when starting aerobatics in 1978 my family thought I had lost my mind.  I guess I have, because now it is my passion.  I began competition in 1980 and on a regional level I have held many offices within Chapter 25 (Houston).  I have been contest director for several regional contests as well as working all positions necessary during contests.  Nationally, I have been a judges' school instructor and am currently an active National Judge.  
I have been involved with international aerobatics since first qualifying for the USA Unlimited Aerobatic Team in 1983.  I had the honor of qualifying for sixteen (16) Unlimited Teams and represented the US in fifteen (15) World Championships over a 31 year period.  Internationally, I represent the United States as a delegate to CIVA.
My passion goes beyond just that of the IAC, it also includes teaching, coaching, mentoring, encouraging, and promoting aviation.  I have owned and managed a fixed base operation since 1979, with an emphasis on aerobatics and safety proficiency training.  My other jobs include being an FAA Designated Examiner, an ICAS Aerobatic Competency Evaluator, and an airshow pilot.  
If re-elected, I promise to continue being a voice for the membership.  Being actively involved in all aspects and levels of the sport, I understand your concerns.  Through business and competition I have had many of the problems that each of you have experienced.  There is much work to be done, but together we can make this the best aerobatic club possible.
ROB HOLLAND - FOR DIRECTOR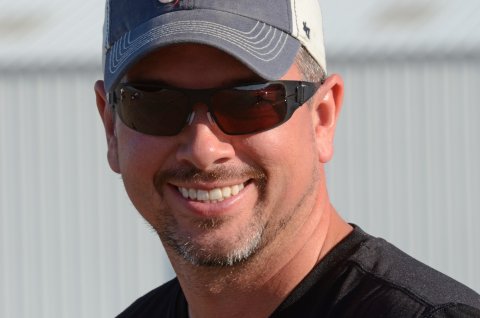 I'm asking for your vote so I can continue to represent the membership of IAC as a board Director.
I have been a proud member of the IAC for 15 years.  In that time I have dedicated my life to the art and passion of aerobatics.  Climbing the ranks from flying Sportsman to eventually earning a position on the US Aerobatic Team.  I'm a 5 time US National Aerobatic Champion and I have also been proud to represent my country at the World Aerobatic Championships many times.  But through all that I have never lost sight of what makes this sport and the IAC great….it's the people.  If you're a new Primary Pilot, an Unlimited Competitor, or just someone who likes to watch aerobatics, I will represent you to the best of my abilities.
Blue Skies,
Rob Holland
RON SCHRECK - FOR DIRECTOR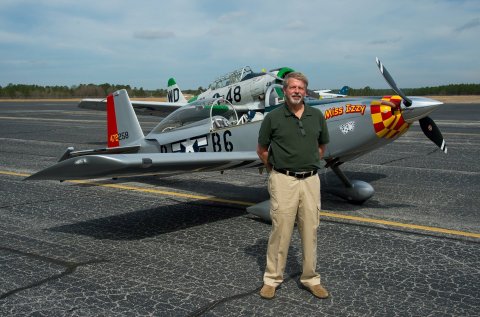 ​​Ron Schreck is a graduate of the US Air Force Academy class of 1969 and a retired Air Force fighter pilot who flew the OV-10, A-7, F-105, F-4 and F-16 aircraft. He has over 12,000 hours of flying time, including 645 hours in combat and over 2000 hours in his RV-8 "Miss Izzy". Also a retired airline captain, he has flown the Boeing 727, 737, 757, 767 and the Airbus 320 series aircraft.  Working for Orion Aviation, a part 135 operation in North Carolina he has flown missions for NOAA to survey the endangered Atlantic Right Whales and wildfire suppression missions for the US Forest Service.  For eight seasons Ron was a flight leader for Team AeroDynamix, a popular RV airshow team.  Ron and his wife, Kathy have flown their RV-8 to nearly every state in the US.  He currently flies his RV-8 in IAC competition in the Sportsman category and is an active IAC regional judge.  Ron lives at Gold Hill Airpark in Gold Hill, NC (IAC Northeast Region).
Objectives going forward:
Focus media attention on RV participation in IAC competition.
Speak at aviation events on RV aerobatics.
Participate in the development of Primary and Sportsman Known series to accommodate RV and similarly capable aircraft.
Serve as liaison to the RV community to promote IAC membership and participation in competition.
Serve as IAC liaison to Van's Aircraft and the type designer, Richard VanGrunsven.
Continue to compete with my RV to demonstrate the capabilities of the aircraft and to encourage other RV pilots to participate.